Champions League 22/23 Betting Tips
Here at Bet9jaMobile Review, you will find our champions league tips on every game of the UEFA Champions League 22/23. This year many top clubs have improved the level of their squads and we are sure to see the very best teams heading to the final which will be played at the Atatürk Olympic Stadium in Istanbul.
Road to Istanbul "The Atatürk Olympic Stadium" Summary:
UCL Tips and Predictions
UEFA Champions League – Predictions & Tips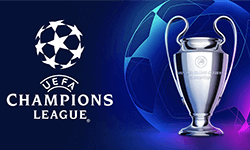 Champions League 2022/23
Every year we see the best clubs in Europe fighting to win the UEFA Champions League. Being the top team in your own country is important of course, but becoming the champions of Europe is the ultimate aim. The majority of teams taking part aren't champions of their own country. There may will be group games early on but from the last sixteen this is a knock-out tournament and that means anything can happen between top soccer clubs.
After the catastrophic impact of the covid19 in during last years, in the 2022 final we have seen the incredible Real Madrid winning for the 14th time the big trophy against Liverpool which, frankly, deserved to win the title. We saw a 1–0 in the final, which was played at the Estadio de France in Paris, France. The other 2 English teams have been eliminated by the Real (Real Madrid 6 – 5 Man City) (Real Madrid 5 – 4 Chelsea) and will look to have a revenge during this tournament. As per last rule introduced last year, in this season the away goals rule has no impact and we will see many matches ending on extra time again.
The road to The Atatürk Olympic Stadium
The group stage of the Champions League 2022/23 began on the 7h June 2022 with the preliminary round tournaments. As usual the qualification for the Champions League has been determined by the league positions in countries around Europe in the previous season.
The final will take place at the Atatürk Olympic Stadium, Istanbul.
Some countries such as Spain, England, Germany and Italy has the top ranking and so we see the top four in their league qualify. Other smaller nations (39 to be precise) just have their league champions qualify to take part.
ESP (4): Real Madrid, Barcelona, Atlético Madrid, Sevilla
ENG (4): Liverpool, Manchester City, Tottenham, Chelsea
ITA (4): Juventus, Milan, Inter Milan, Napoli
GER (5): Bayern Munich, Bayer Leverkusen, Borussia Dortmund, RB Leipzig, Eintracht Frankfurt
POR (3): Benfica, Porto, Sporting Lisbon
FRA (2): Paris Saint-Germain, Marseille
UKR (1): Shakhtar Donetsk
BEL (1): Club Brugge
NED (1): Ajax
AUT (1): Red Bull Salzburg
CZE(1): Viktoria Plzen
SCO(2): Rangers, Celtic CRO(1): Dinamo Zagreb DEN(1): Copehagen ISR(1): Maccabi Haifa
Odds for the 2022/23 Champions League Winner
Dates for your Diary
Phase
Draw date
Game dates
Preliminary Round
7 June 2022
21-24 June 2022
First qualifying round
14 June 2022
5-6, 12-13 July 2022
Second qualifying round
15 June 2022
19-20, 26-27 July 2022
Third qualifying round
18 July 2022
2-3, 9 August 2022
Play-off
2 August 2022
16-17, 23-24 August 2022
Group stage
25 August 2022
6 September – 2 November 2022
Last 16
7 November 2022

14-15 & 21-22 February 2023

7-8 & 14-15 March 2023

Quarter-final
17 March 2023
11-12 April & 18-19 April 2023
Semi-final
17 March 2023
9-10 May & 16-17 May 2023
Final
17 March 2023
10 June 2023
The Contenders
Real Madrid is, once again, the club that starts as favorite, after an unforgettable UCL tournaments last year 2022 beating most of the other biggest rivals.
The Liverpool squad after deserving and missing the trophy last year, this year they will be more competitive. We predict their arrival in the best 4 (semi-finals).
The Manchester City club dreams that trophy from the last 10 years and last season lost an incredible match against the winners Real Madrid which was more cynic in the final match, but you know, this year there is Mr Erling Haaland to solve the things…
We are all looking forward to see again the two Spanish Real Madrid and Barcelona to be very competitive again. The French super team of PSG seems to be unbeatable with the magic trio (Messi, Mbappe, Neymar) and don't under-estimate the German Bayern Munich that, even without Robert Lewandowski (moved to Barcelona in summer) is always super competitive.
Bet9jaMobile – Our Final Prediction
Good luck to all our community but, well, our prediction is: Manchester City 3.40
Champions League Groups – Final Tables
In the eight groups stages we have some big matches for our champions league tips and predictions: in group A we have the last finalist Liverpool which should go ahead with no problem, group B the favourite would be the Atletico Madrid, group C we will see the most competitive group with 3 super big teams Bayern, Barcelona and Inter, group D the Tottenham of Antonio Conte is the favourite, group E has an interesting Milan VS Chelsea, Group F seems to be an easy group for the Real Madrid, group G all/in for Manchester City, and last group H with 2 big contenders PSG and Juventus .
Group A: Ajax, Liverpool, Napoli, Rangers
Group B: Porto, Atletico Madrid, Bayer Leverkusen, Club Brugge
Group C: Bayern Munich, Barcelona, Inter Milan, Viktoria Plzen
Group D: Eintracht Frankfurt, Tottenham, Sporting Lisbon, Marseille
Group E: Milan, Chelsea, RB Salzburg, Dinamo Zagreb
Group F: Real Madrid, RB Leipzig, Shakhtar Donetsk, Celtic
Group G: Manchester City, Sevilla, Borussia Dortmund, Copenhagen
Group H: PSG, Juventus, Benfica, Maccabu Haifa
Champions League Groups – Final Tables
There are so many bets that you can place on the Champions League 2023. There are of course many contenders and difficult to predict with many strong teams which can make it through the end. Maybe again an English vs Spanish final? Or what about if we have PSG-Man City? Let's follow the tournament with a huge interest.
Round of 16 (Leg1 – 14-22nd February) & Leg 2 – 7-15th March
| | | | |
| --- | --- | --- | --- |
| Milan | – | – | Tottenham |
| PSG | – | – | Bayern Munich |
| Borussia Dortmund | – | – | Chelsea |
| Club Brugge | – | – | Benfica |
| Liverpool | – | – | Real Madrid |
| Eintracht Frankfurt | – | – | Napoli |
| RB Leipzig | – | – | Man City |
| Inter | – | – | Porto |
Round of 16 (Leg1) & Leg 2
Quarter Finals (Leg 1 – 11-12th April) & Leg 2 – 18-19th April
| | | | |
| --- | --- | --- | --- |
| TBD | – | – | TBD |
| TBD | – | – | TBD |
| TBD | – | – | TBD |
| TBD | – | – | TBD |
Quarter Finals (Leg 1) & Leg 2
Semi Finals – 09-10th May & 16-17th May
Champions League Final 2023 – 10th June 2023
Champions League Final 2022 – 28th May 2022
Champions League 2023 Winner: