Champions League 21/22 Betting Tips
Here at Bet9jaMobile Review, you will find our champions league tips on every game of the UEFA Champions League 21/22. We are all curios to see if the Manchester City will manage to go through the final again and if PSG with its super-team will easily win during its path to Krestovsky Stadium.
Road to Paris "Stade de France" Summary:
UCL Tips and Predictions
UEFA Champions League – Predictions & Tips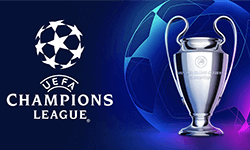 Champions League 2021/22
Every year we see the best clubs in Europe fighting to win the UEFA Champions League. Being the top team in your own country is important of course, but becoming the champions of Europe is the ultimate aim. The majority of teams taking part aren't champions of their own country. There may will be group games early on but from the last sixteen this is a knock-out tournament and that means anything can happen between top soccer clubs.
After the catastrophic impact of the covid19 in 2020, in this 2021 final we have seen the predominance of English teams with a difficult match between Manchester City and the surprising Chelsea. Chelsea defeated Manchester City 1–0 in the final, which was played at the Estádio do Dragão in Porto, Portugal.
Bayern Munich were the defending champions, but were eliminated in the quarter-finals by Paris Saint-Germain, whom they had beaten in the previous year's final. As the winners of the 2020–21 UEFA Champions League, Chelsea played against Villarreal, the winners of the 2020–21 UEFA Europa League, in the 2021 UEFA Super Cup.
Another important change on the way, the 2020–21 season was the last season of UEFA European competitions to feature the away goals rule. Starting from this edition we will most probably see many matches ending on extra time.
The Road to Paris to Stade de France 2022
The group stage of the Champions League 2021/22 began on the 8h June 2021 with the preliminary round tournaments. As usual the qualification for the Champions League has been determined by the league positions in countries around Europe in the previous season.
The final will take place at the Stade de France in Paris, France (After the EUFA decided to cancel the original designed Krestovsky Stadium in Saint Petersburg (Russia) caused by the war in Ukrania).
Some countries such as Spain, England, Germany and Italy has the top ranking and so we see the top four in their league qualify. Other smaller nations (39 to be precise) just have their league champions qualify to take part.
ESP (5): Real Madrid, Barcelona, Atlético de Madrid, Villareal, Sevilla
ENG (4): Liverpool, Manchester City, Manchester United, Chelsea
ITA (4): Juventus, Milan, Inter Milan, Atalanta
GER (4): Bayern Munich, Borussia Dortmund, RB Leipzig, VfL Wolfsburg
POR (3): Benfica, Porto, Sporting Lisbon
FRA (2): Paris Saint-Germain, Lille
UKR (2): Shakhtar Donetsk, Dynamo Kyiv
RUS (1): Zenit Saint Petersburg
BEL (1): Club Brugge
NED (1): Ajax
AUT (1): Red Bull Salzburg
TUR (1): Beşiktaş
MOL (1): Sheriff Tiraspol
SWI (1): Young Boys
SWE (1): Malmö FF
Odds for the 2021/22 Champions League Winner
Dates for your Diary
Phase
Draw date
Game dates
Preliminary Round
8 June 2021
22-25 June 2021
First qualifying round
15 June 2021
6-7, 13-14 July 2021
Second qualifying round
16 June 2021
20-21, 27-28 July 2021
Third qualifying round
19 July 2021
3-4, 10 August 2021
Play-off
2 August 2021
17-18, 24-25 August 2021
Group stage
26 August 2021
14 September – 8 December 2021
Last 16
13 December 2021

15-16 & 22-23 February 2022

8-9 & 15-16 March 2022

Quarter-final
18 March 2022
5-6 April & 12-13 April 2022
Semi-final
18 March 2022
26-27 April & 3-4 May 2022
Final
18 March 2022
28 May 2022
The Contenders
Chelsea is the club to beat this time, after an incredible UCL tournaments last year.
The PSG squad after being very competitive last year, this year they will be probably more aware of their powerful team especially after the latest players that joined the squad (Messi, Hakimi, Sergio Ramos). We predict their arrival in the best 4 (semi-finals).
The Manchester City club dreams that trophy from the last 10 years and last season they got very close to it but they lost that chance against Chelsea which was more cynic in the final match. We see the return of Milan which is one of the most winning team in Europe. Instead the Juve lost its most important UCL player (Cristiano ROnaldo) in favor of Manchester United.
We are all looking forward to see again the two Spanish Real Madrid and Barcelona to be very competitive again after leaving their formidable captains (Messi and Sergio Ramos). Real Madrid saw the Semi-Finals against what will become the champion (Chelsea), instead the Barcelona didn't reach the Quarter-Finals and lost in a bad way against PSG (2-5 for PSG after 2 legs). Barcelona is still in the process of re-foundation of the entire team and the lost of Messi will not help at all, we predict the same result of last year (Round of 16).
Bet9jaMobile – Our Final Prediction
Good luck to all our community but, well, our prediction is: LIVERPOOL 2.25
Champions League Groups – Final Tables
In the eight groups stages we have already some big matches for our champions league tips and predictions: in group A we will see the 2021 finalist Manchester City against PSG; group B the Atletico Madrid and Liverpool; group C: main contenders for passing the stage are Ajax and Borussia Dortmund; group D Inter vs Real Madrid; ; interesting group E with Bayern and Barcelona; interesting group F: we have some of the most interesting matches here with Villareal, Manchester United and Atalanta, we will see some goals here; group G: most favorite should be the Sevilla; and last group H: with the 2021 winner Chelsea and Juventus to fight for first position in the group.
Group A: Manchester City, PSG, RB Leipzig, Club Brugge
Group B: Atletico Madrid, Liverpool, Porto, Milan
Group C: Sporting Lisbon, Borussia Dortmund, Ajax, Besiktas
Group D: Inter, Real Madrid, Shakhtar Donetsk, Sheriff
Group E: Bayern Munich, Barcelona, Benfica, Dynamo Kiev
Group F: Villareal, Manchester United, Atalanta, Young Boys
Group G: Lille, Sevilla, Red Bull Salzburg, Wolfsburg
Group H: Chelsea, Juventus, Zenit Saint Petersburg, Malmoe
Champions League Groups – Final Tables
There are so many bets that you can place on the Champions League 2022. There are of course many contenders and difficult to predict with many strong teams which can make it through the end. Maybe again an English final or a revenge of the Spanish team? Or what about the super PSG? Let's follow the tournament with a huge interest.
Round of 16 (Leg1) & Leg 2
| | | | |
| --- | --- | --- | --- |
| PSG | (1) 1 | (0) 3 | Real Madrid |
| Sporting Lisbon | (0) 0 | (5) 0 | Manchester City |
| RB Salzburg | (1) 1 | (1) 7 | Bayern |
| Inter | (0) 1 | (2) 0 | Liverpool |
| Chelsea | (2) 2 | (0) 1 | LOSC |
| Villareal | (1) 3 | (1) 0 | Juventus |
| Atletico Madrid | (1) 1 | (1) 0 | Manchester United |
| Benfica | (2) 1 | (2) 0 | Ajax |
Round of 16 (Leg1) & Leg 2
Quarter Finals (Leg 1) & Leg 2
| | | | |
| --- | --- | --- | --- |
| Benfica | (1) 3 | (3) 3 | Liverpool |
| Manchester City | (1) 0 | (0) 0 | Atletico Madrid |
| Villareal | (1) 1 | (0) 1 | Bayern |
| Chelsea | (1) 3 | (3) 2 | Real Madrid |
Quarter Finals (Leg 1) & Leg 2
Semi Finals
| | | | |
| --- | --- | --- | --- |
| Villareal | (0) 2 | (2) 3 | Liverpool |
| Real Madrid | (3) 3 | (4) 1 | Manchester City |
Semi Finals
Champions League Final 2022 – 28th May 2022
Champions League Final 2022 – 28th May 2022
Champions League 2022 Winner: REAL MADRID